Fill the form below to get started Free Website Design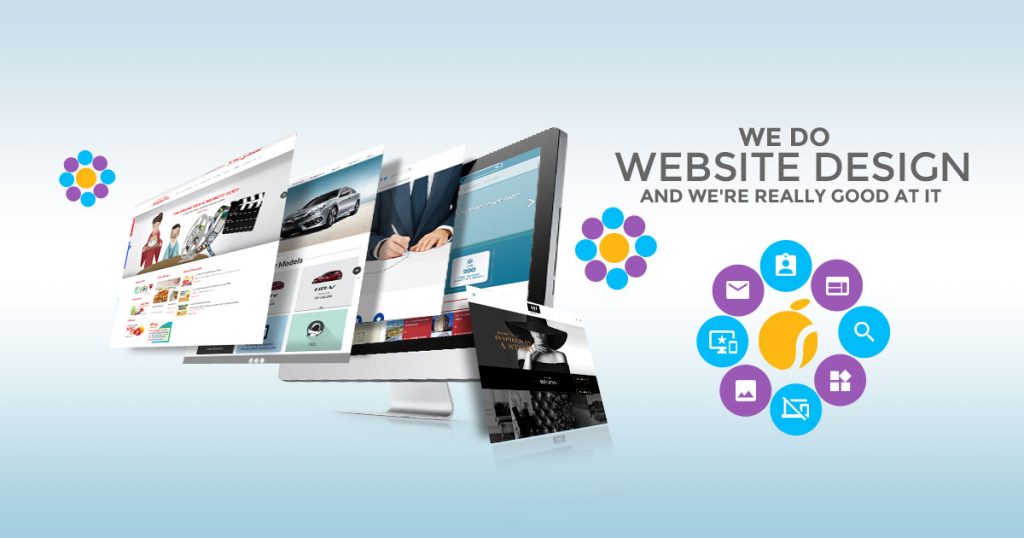 Free Website Design For Small Businesses
Why Your Small Business Needs an Online Presence
A Corporate Starters Web Project 2020
Giving your small business an online presence means more than simply putting up a little website with your company's logo, address and phone number. It means setting up a virtual version of your business including your social media accounts. In this digital era, more people search online for the products and services they need as opposed to searching through a phone book. Not being part of the HUGE Internet Market Space, is as good as saying " I don't need my business to grow". For a virtual version of your business, sign up for our free website design.
Also, read up 10 Important Tips To Brand Your Business the Proper Way
If you have been reluctant about taking your business online,  you need to realise that the COVID-19 lockdown era has precipitated the need for a virtual version of all businesses irrespective of the nature business. Moreso, the potential of GROWING businesses online with less effort and resources is boundless; given that more people are searching online for goods and services they need as opposed to moving physically to locate what they need.
Does your Business Have a Website? Seize the opportunity and grab one now under the Post COVID-19 Free Website Design for Small Businesses. We Do Website Design & We Are Really Good At It.
4 REASONS YOUR SMALL BUSINESS NEEDS AN ONLINE PRESENCE
LOOK PROFESSIONAL
Ultimately, a website gives a small business credibility. According to a Verisign-commissioned research, 65 percent of small businesses with an online presence said they chose to create a company website because it makes their company look more credible.
Of course, web presence boosts a business's reputation, providing exposure beyond its physical storefront. By ensuring that presence includes a professional, informative website with established credentials – such as your CAC Business Registration. Furthermore, small businesses can build online audiences and answer the questions consumers have about the products or services they're offering.
ACCESSIBILITY
The Internet never sleeps, our free website design will give your business a virtual 24-hour showcase. This allows potential customers to research your product and services and also reach you after business hours, and in the comfort of their home. This provides ecommerce stores to allow for 24-hour order placement to capture a sale as soon as a customer is interested, as opposed to waiting for your brick-and-mortar store to open, by which time the urge to buy may have passed.
BRAND BUILDING
Brand building simply means building business for potential customers to trust in your company, products and services. Our free website design not only gives customers access to your product or service online, but it also provides a way for the customer to "check out" your company via online reviews. Your interactions with other customers and the frequency and quality of your posts help to create a positive impression of your company in the potential customer's mind, making a future sale more likely
GREATER AUDIENCE
The Internet encompasses a much larger area than the few miles local to your business' office or store. Your Web presence reaches out to everyone who passes by your virtual doorstep, which could include people from right next door or in another country. Depending on your specific industry and offerings, this could open up a much wider customer base than relying on face-to-face interactions would.
REVIEWS
Some may consider reviews a double-edged sword of conducting business on the World Wide Web, as there will always be that possibility of a receiving a negative one, fairly or not. But if you run your business honestly and treat your customers well, these should be isolated incidents, outnumbered by the many raving reviews left by your satisfied customers. Potential customers often check for reviews of a company or product before using either, so always encourage happy customers to leave reviews on rating sites such as Yelp or Google Places.
EASIER SELLING AND MARKETING
It's a well-known marketing fact that people like to buy but don't like to be sold. A well-written piece of copy for your products or services on your website allow buyers to make a more relaxed, informed decision to purchase, as opposed to feeling pressured by a possible pushy salesperson. Marketing your business is also easier and more far reaching, as the electronic format allows for a wider, more cost-effective distribution as opposed to traditional marketing, which usually included printing and mailing costs.
Professional Digital Marketing Services That Drive Results
Time has changed
Learn More About Digital Marketing